Day : Feb,25,2013
Send & Receive E-mails from E-mail server using VB .net POP3 Update #1.
As i was saying i was successfully able to :
1) Connect to the Gmail (pop.gmail.com) server
2) Pass server commands to it [USER, PASS, STAT] and get response, +ok.
The code of the receive part changed to be like this :
The trick was that you have to use secure connect SSL Stream, not just Network Stream coz it is a must.I'm working now on getting folders like (Inbox, Outbox, ......) .Keep Up!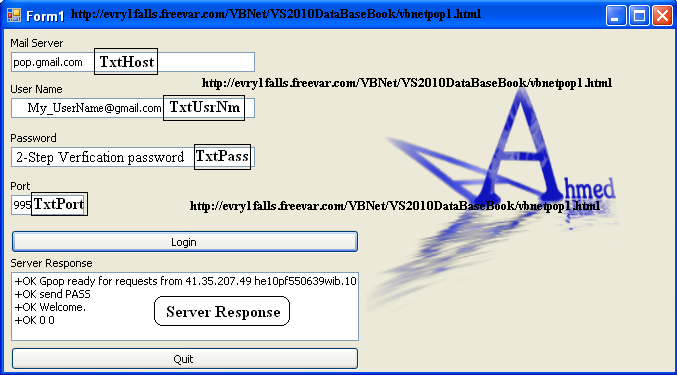 Update (2) : Get the number of e-mails in your e-mail inbox displayed.
---
All Rights Reserved to the Developer evry1falls